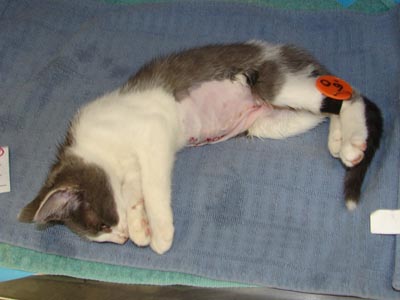 Recovering from spay surgery, June 22, 2008.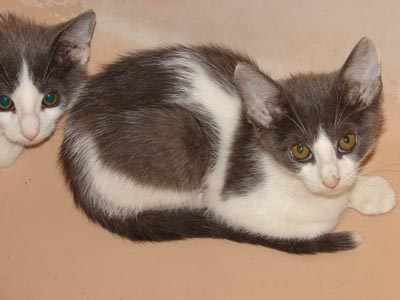 June 22, 2008, Tippy and her twin brother a few days after capture.

This cat was fostered from a Trap, Neuter, Return clinic. She has a petite build, and will likely be small and light her whole life. She is still a little shy around strangers, but is friendly once she gets to know you.

This cat is free of parasites, and is perfectly litterbox trained. She has been spayed, has had all age appropriate vaccinations and has a microchip implanted.
---
For more info contact Leon Sisson (321)784-8406, <SailinCat@Yahoo.com>